Approved Courses for Wisconsin Electrical License Renewal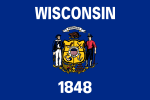 For Wisconsin Electricians
Approved by Wisconsin Department of Safety and Professional Services

Wisconsin Electrical Continuing Education:
To renew your Wisconsin Electrical license: The Wisconsin Department of Safety and Professional Services requires that you complete 24 hours of continuing education (for J, M, CEI, and UDC). The renewal deadline in Wisconsin is J, M, CEI, and UDC are due by June 30th every 4 years. DCQ: Before the expiration date, every 2 years.
Yes! We Are Approved by the Wisconsin Department of Safety and Professional Services for Wisconsin Electricians' License Renewal.
Why Choose ElectricalLicenseRenewal.com?
Payment Is Not Required until afterwards if you want the board notified & a certificate.
An Approved Course Certificate becomes immediately available, No waiting!
FREE Daily Rush-Reporting™ so boards will know the same day.
No Code Book Required, Everything You Need is Included.
Work at Your Own Pace, Start & Stop As You Please.
Restart Any Course Without Losing Any Time.
Available 24/7/365, With 100% Uptime.
Immediate Feedback and Running Score.
Instructor Support For Your Questions.
Approved Provider In More Than Half The US.
And FREE Multi-State Reciprocations.
The subject matter that was presented covered the questions without use of any other outside information. This system is truly better than any other systems I have used in the past 15 years. Spectacular job."

Jeffrey W.
Attention:
License Types: J=Journeyman, M=Master, UDC=UDC Electrical Inspector, CEI=Commercial Electrical Inspector, DCQ=Dwelling Contractor Qualifier, BER = Beginner Electrician Registration, IJE = Industrial Journeyman Electrician, RJE = Residential Journeyman Electrician, RME = Residential Master Electrician, RE = Registered Electrician
State Notification Procedures:
When you pay for the course we will give you a certificate of completion and report your CE hours to the Wisconsin Department of Safety and Professional Services . We notify the Wisconsin Department of Safety and Professional Services of your hours every business day electronically.
New topics are being developed all the time. Drop us a line, or check back again soon if you dont see what you are looking for. New board-approved courses are added every week in a wide array of different states and trades.
Wisconsin Electrical License Renewal Information

(Information is reliable but not guaranteed.
Confirm with your state board.)
License Renewal Requirements:
24 hours of continuing education (for J, M, CEI, and UDC).
Board Contact Information:
Wisconsin Department of Safety and Professional Services
PO Box 8935
Madison, WI
53708-8935
Phone: (608) 261-8467
Fax: (608) 283-7418
E-mail: DspsSbElectricTech@wi.gov
License Renewal Deadlines:
J, M, CEI, and UDC are due by June 30th every 4 years. DCQ: Before the expiration date, every 2 years.
Board Website Link:
Wisconsin Department of Safety and Professional Services
Check Your License Status/CE Credit:
On the Board's Website